Most popular item in our store! For birthdays, anniversaries, get togethers, new year celebrations, weddings… maybe not weddings. Ideal for photoshoots as well.
All foil balloons are reusable. Just reinsert the straw and force the air out. They are good to be inflated the next time you want.
What's in the mail – 1 foil number balloon + Straw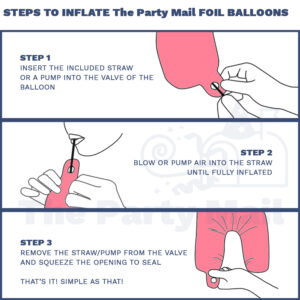 Notes
*The 32 inches is an approximate number, expect variations of a couple of inches. The size of each number can vary from each other.
Actual product colour may vary from the images shown. Every monitor or mobile display has a different capability to display colours, and every individual may see these colors differently.